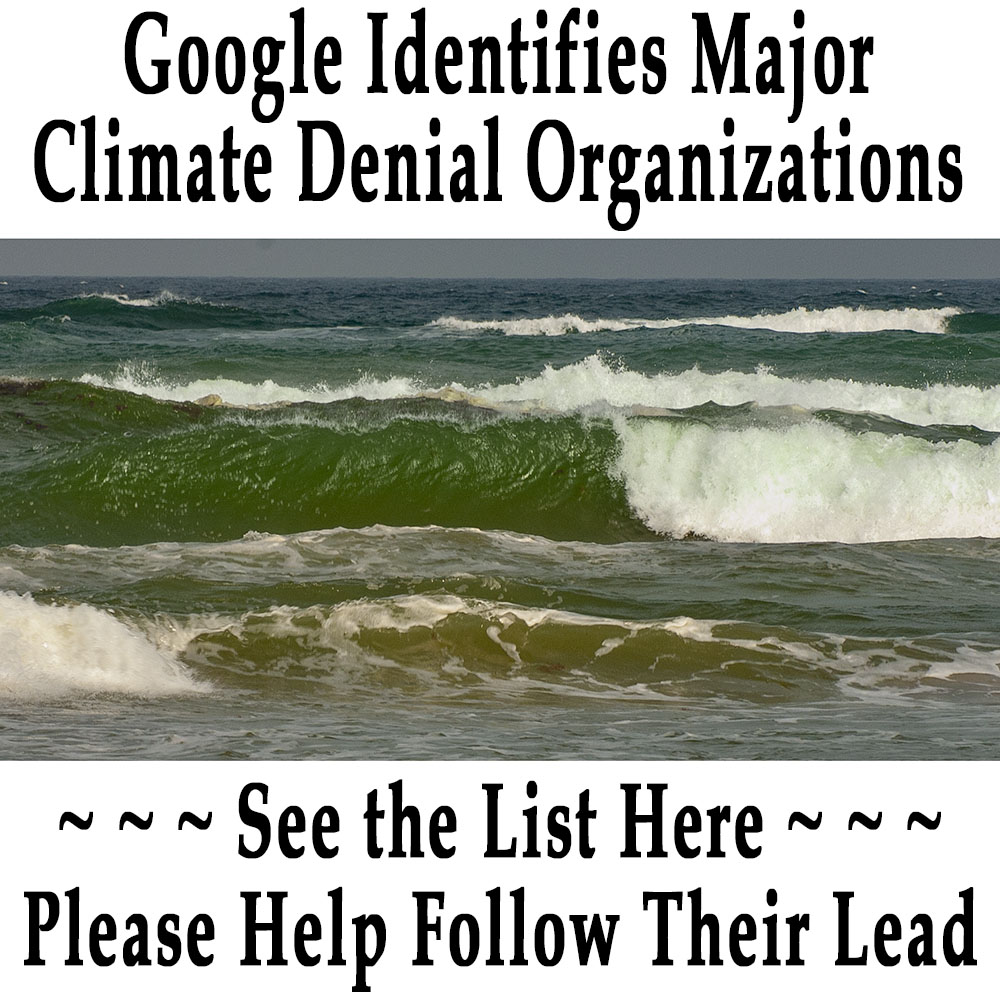 (Editors Note: April Fools! And Thank You Extinction Rebellion! Though you nailed me and I had to come back to this post and add this prebuttal, good job. We can only hope Google and others like them will take the lead and discredit where discreditation is due!)
In an excellent move, Google is ceasing relationships with known major climate denial organizations. This is an excellent way to communicate the societal nefariousness of the most blatant anti-climate science, anti-society offenders. Please help the commons use this resource as a guidepost to help begin to restore our climate and reverse irreversible climate tipping points that have already been activated before they complete their initiations, with the results of highly plausible unrecoverable societal scenarios. From Google's announcement:
"In lieu of our normal April Fools' joke, today we're getting serious. Over the past few weeks, the world has come to a halt, our healthcare systems have been overwhelmed, and countless people are experiencing food and housing insecurity. This crisis has caused Google to reflect on how critical it is to respond to another global emergency: climate change. Today, we would like to announce a small step in that direction: we will stop our funding of organizations that deny or work to block action on climate change, effective immediately."
The list is below. If you have relationships, contacts with, or ever read or watch anything produced or associated with these organizations, please follow Google's lead and abandoning all contacts with them, and importantly, by calling out the outrageous science denying, civilization destroying actions of these organizations in the most public way possible. If you ever see any of these organizations referenced in media reports, please contact the media organization that is referencing these exceedingly bad players and tell that media organization; that by simply mentioning these antiscience organizations they create support for their societally collapsing agendas. Only we can prevent collapse of our civilization from blatant irresponsible and selfish actions. These organizations have no concept of foresight that is not focused on their own agendas.
Read the rest of Google's announcement here: Today Google stops funding climate change deniers, April 1, 2020
https://agreenergoogle.com/